SINGAPORE, Nov 21, 2023 – (ACN Newswire via SeaPRwire.com) – Singapore's largest brick-and-mortar supplement brand, LAC, Leader in Antioxidative Control™, announced the launch of its Nutrition for Life campaign to encourage Singaporeans of all ages to prioritise not only their physical health but also their mental and emotional well-being. This is the first LAC-branded event since the health and wellness brand opened 54 physical stores in Singapore, further increasing its footprint in the region.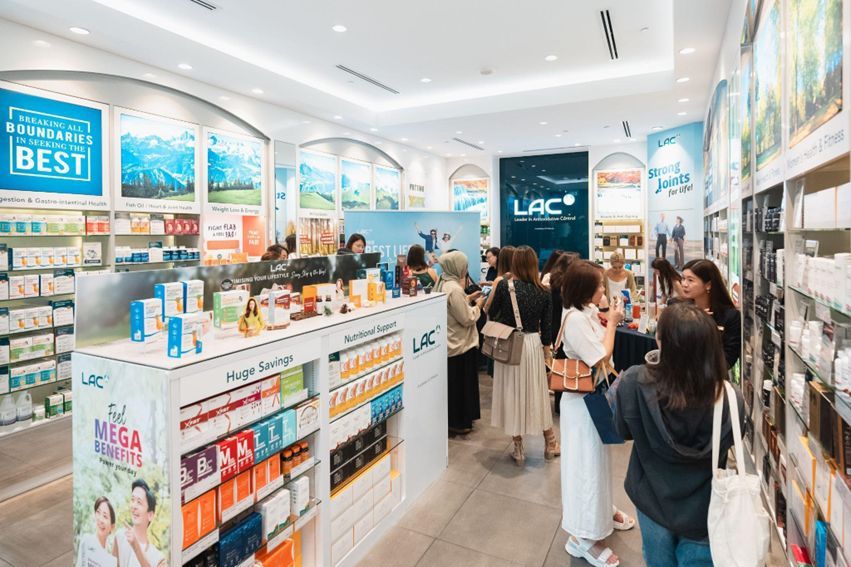 Nearly 90% of Singaporeans have indicated that the COVID pandemic has prompted them to reassess their lives, with 41% expressing increased concerns about health issues and the importance of staying healthy. However, the same group of people are finding troubles to do so – the lack of time is seen as the biggest obstacle to manage physical, mental and emotional well-being amongst Singaporeans. In a recent study, more than half of mothers (51%) expressed feelings of stress or finding it challenging to cope, mainly due to juggling between household, work and family responsibilities. Additionally, almost half of all women struggle to allocate time for their physical, mental, and emotional well-being, a sentiment that is also shared by 32% of men.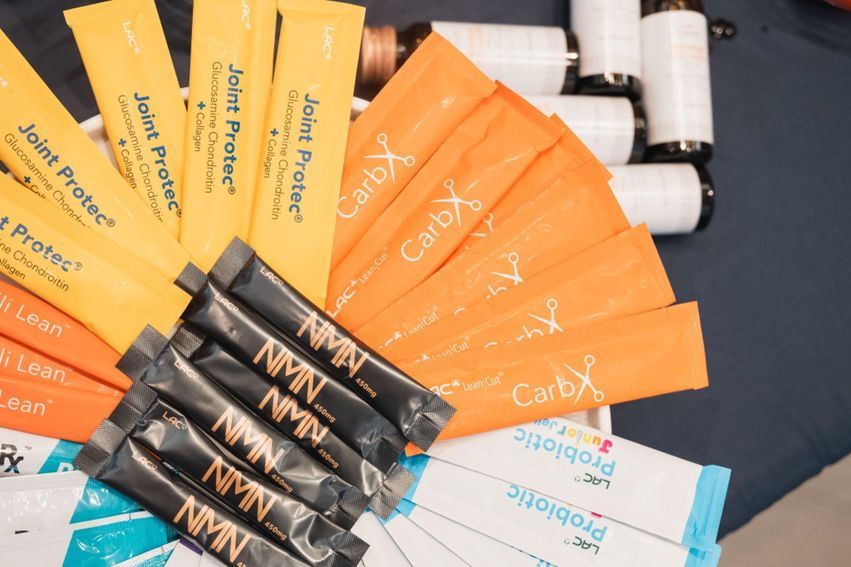 Taking cue from this pressing need for holistic wellness solutions, LAC's Nutrition for Life campaign features a range of proprietary blends of supplements aimed to help Singaporeans  incorporate supplements into their daily lifestyle to not only improve their physical health, but also to bridge nutritional gaps, manage stress levels and achieve overall holistic health.
"The Nutrition for Life campaign embodies LAC's commitment to inspire Singaporeans to lead healthier and more fulfilling lifestyles. We believe in empowering individuals to prioritise not just physical health but also mental and emotional well-being. Our range of proprietary blends is a step towards helping people seamlessly incorporate supplements into their daily lives. Instead of popping multiple pills, these exclusive blends formulated with  scientifically-proven ingredients encourage easy and fuss-free consumption with just one single supplement that can be consumed on-the-go for multi-hatting Singaporeans," says Cynthia Poa, CEO, LAC Global.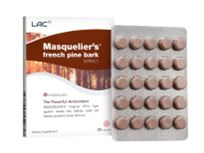 LAC MASQUELIER's® French Pine Bark Extract: SUPER ANTIOXIDANT, Perfect for Immunity Boosting
Start the day with Masquelier's French Pine Bark. As LAC's best-selling product, over 200,000,000 boxes of Masquelier's French Pine Bark have been sold worldwide. This gem of a pill offers a holistic approach to beauty that goes beyond superficial enhancements, LAC MASQUELIER's® French Pine Bark Extract antioxidant work from within, helping individuals to counteract oxidative stress and free radicals that can contribute to premature ageing and other skin-related concerns. Loaded with oligomeric proanthocyanidins (OPCs), a potent antioxidant, the product reduces the amount of free radicals in the body, allowing the body to combat pathogens and infections effectively.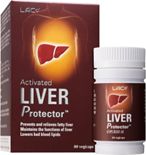 LAC Activated Liver Protector: Promoting Liver Health for Better Sleep and Skin
Persistent issues that seem trivial and insignificant, such as itchy skin, with or without the onset of eczema, along with chronic fatigue, could also spell liver issues. Contrary to popular belief, poor liver function does not just affect those who consume alcohol. Excessive consumption of fatty foods and even long term medication can also stress and burden the liver, weakening its functions and increasing the risk of liver disease. The LAC Activated Liver Protector is a blend of Traditional Chinese Medicinal herbs that can prevent and relieve fatty liver, promote healthy liver function and lower bad blood lipid levels, infused with ingredients such as Hawthorn fruits, lotus leaves, and chrysanthemum flowers to keep the liver healthy.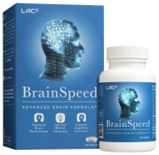 LAC BrainSpeed: Perfect for Mental Clarity & Concentration
Managing multiple roles often causes us to lose focus and concentration. Also, as we age, so do our brains.
LAC® BrainSpeed invigorates the brain for optimal mental performance with its advanced brain formula. Made with nourishing ingredients containing Ginkgo leaf extract with 24% Ginkgo flavone glycosides and Vitamin B3, BrainSpeed is the perfect supplement to energise the brain by promoting blood and oxygen circulation.
Fast-acting and effective, this energising formula is packaged into caplets. With only a simple step added to our daily regime, BrainSpeed helps the busiest people reduce instances of forgetfulness, promotes ability to cope with mental stress and healthy mood balance, allowing them to take on the world.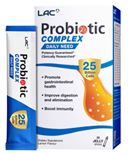 LAC Probiotic Complex: Perfect for Gastrointestinal Health
In order to restore good intestinal gut flora, and boost overall gastrointestinal health, LAC introduces the LAC Probiotic Complex, further enhanced with fermented yeast and olive fruit essence to further promote stronger immune responses. It contains 6 strains of Lactobacillus and Bifidobacterium, known as the "good bacteria", to promote more diverse good bacterial growth within the gut. Infused with indigestible maltodextrin, it acts as a prebiotic to flourish the good bacteria in the intestines, providing support for digestive discomfort and nourishing your gut health from within.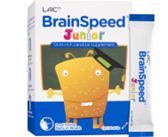 LAC Junior: LAC BrainSpeed® Junior and LAC Probiotic Junior Jelly
Packed with brain-enhancing ingredients like Omega-3 fatty acids DHA and EPA, Phosphatidylserine, and Vitamin B1, the combination of these scientifically proven nutrients in LAC's BrainSpeed® Junior help to enhance cognitive ability and brain chemical formation to improve brain focus and promote memory. Coupled with other beneficial ingredients such as Vitamin C and Isomaltooligosaccharide, the product provides all-rounded protection for the body and mind, improving adaptation to stress and supporting gastrointestinal and digestive health.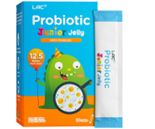 Loaded with 12.5 billion active probiotic cells and a blend of 26 fermented vegetable fruit complex, LAC's Probiotic Junior Jelly is a delicious and convenient way to support your child's gut health and digestion. A potent ally for your child's health, a strong and balanced gut can help in building a resilient immune system, minimising the risk of illnesses, especially crucial during pivotal moments like exams when falling sick can derail their preparations and performance.
Copyright 2023 ACN Newswire via SeaPRwire.com.