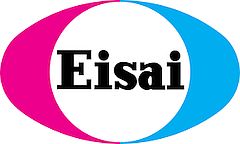 TOKYO and CAMBRIDGE, Mass., Nov 12, 2021 – (JCN Newswire via SEAPRWire.com) – Eisai Co., Ltd. and Biogen Inc. announced a presentation about exploring the use of plasma-based biomarkers in the Phase 3 AHEAD 3-45 study of lecanemab (BAN2401), an investigational anti-amyloid beta (Abeta) protofibril antibody. AHEAD 3-45 is the first preclinical Alzheimer's disease (AD) trial to use these biomarkers to detect AD pathology and potentially accelerate the screening process. This presentation was made by The Alzheimer's Clinical Trial Consortium (ACTC) at the 2021 Clinical Trials on Alzheimer's Disease (CTAD) conference, November 9-12, 2021 in Boston, Massachusetts and virtually.
The AHEAD 3-45 clinical study will evaluate the efficacy of treatment with lecanemab in participants with preclinical AD and elevated amyloid and in participants with early preclinical AD and intermediate amyloid. In September 2021, Eisai initiated a rolling submission of a Biologics License Application (BLA) for lecanemab for the treatment of early AD, to the U.S. Food and Drug Administration (FDA) under the accelerated approval pathway.
The Phase 3 AHEAD 3-45 study consists of two sister trials (A3 and A45) with specific dosing regimens tailored to baseline brain amyloid levels on screening PET scans for intermediate amyloid in A3 and for elevated amyloid in A45. In a first-of-a-kind approach in a preclinical trial for AD, the study will seek to determine the potential role of plasma-based biomarkers in the identification of cognitively unimpaired individuals most appropriate to move on to PET imaging, which is currently the standard of care to determine treatment approach.
Blood samples will be collected at a brief initial visit to determine the Abeta42/40 ratio, which has previously been shown to be a potentially reliable predictor of brain amyloid level and is used to determine eligibility to proceed to PET imaging. Based on the PET imaging results, the participants are grouped into A3 or A45 trials.
As of October 18, 2021, data from 659 participants was available for analysis. Adjusted Abeta42/40 ratio demonstrated very good ability to predict amyloid PET eligibility (AUC of 0.87) suggesting plasma screening has potential to substantially reduce number of PET scans needed to fully enroll A3 and A45.
"The screening process for AD can be time consuming and costly. There is a need to accelerate and improve the efficiency of identifying individuals who may be eligible for current and future AD treatments based on cognitive testing and confirmation of elevated amyloid in the brain," said Michael Irizarry, M.D., Vice President, Deputy Chief Clinical Officer, Neurology Business Group, Eisai Inc. "Eisai is forging new ground by incorporating plasma screening in a clinical study for individuals with preclinical AD. We are optimistic that this novel approach will help identify people with elevated brain amyloid, and reduce the need for diagnostic amyloid PET scans or spinal taps."
This release discusses investigational uses of an agent in development and is not intended to convey conclusions about efficacy or safety. There is no guarantee that such investigational agent will successfully complete clinical development or gain health authority approval.
For more information, visit https://www.eisai.com/news/2021/news202186.html.
Copyright 2021 JCN Newswire. All rights reserved. (via SEAPRWire)